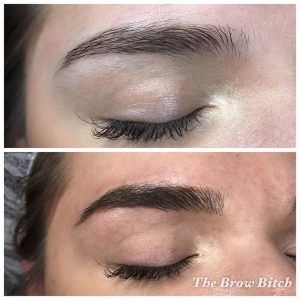 Shading or micro-shading is still done with a hand-held tool, but it's more of a stippling action instead of hair strokes. It's also known as "powder brows" when it's done alone. When combined with microblading, though, it looks like a softly filled-in brow. By adding shading in between the hair strokes,
the longevity of your brows are also enhanced.
Cost: $100 when in addition to Microblading
For Microshading only, please book a consultation below!